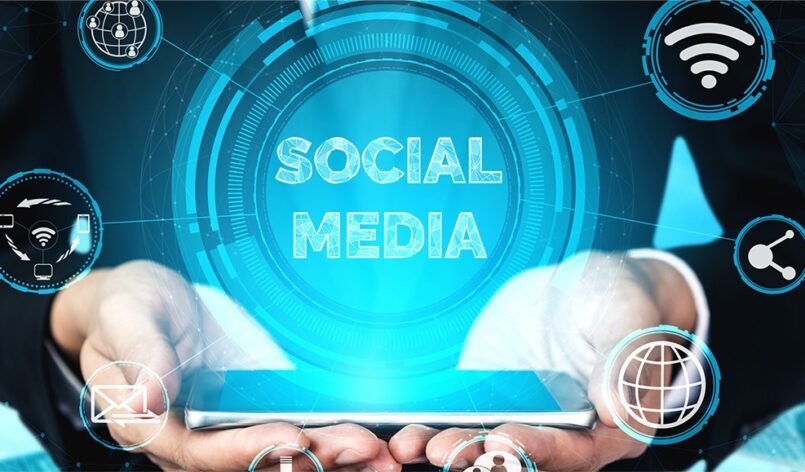 Social Media has become an integral part of the marketing landscape, helping businesses effectively connect with their target audience in a dynamic and interactive way. We as a Social Media Marketing company in Vadodara, Gujarat, India ,thoroughly analyze your brand's social touchpoints and transform its content into trending topics, fostering a vibrant digital community and driving meaningful interactions.
SOCIAL MEDIA CAMPAIGNS
We can assist you in growing through social media campaigns by developing strategies, targeting the right audience, creating engaging content, managing campaigns, monitoring performance, optimizing ads, managing brand reputation, and providing performance reports. Our expertise and comprehensive approach ensure that businesses can leverage social media effectively to drive growth, increase brand awareness, and achieve their marketing objectives.
We have a passion for setting trends, not just following them. 
SOCIAL MEDIA MANAGEMENT
Social media management is essential to build brand awareness, engage with customers, distribute valuable content, leverage targeted advertising, and maintain a competitive edge in the online space. Our expertise and comprehensive approach will help you to achieve your marketing objectives.
SOCIAL MEDIA OPTIMIZATION
In a sea of more than 5 billion active social media users, your brand may struggle to stand out. Through strategic social media optimization, we construct a tailored marketing plan that enables you to establish deeper connections with your target audience, ultimately boosting your brand's visibility.
SOCIAL MEDIA CONTENT STRATEGY
Not getting proper response from Social Media?  It could be due to the repetitive nature of your content. Let us create a meticulously crafted social media strategy that will not only enhance your brand, but also generate high-quality leads and increase your digital visibility. Our approach will break the curse and restore your brand's shine in no time.
INFLUENCERS MARKETING
Influencers have a large and engaged following on social media. By collaborating with influencers, We can cultivate customers for your brand. Success in social media is all about attracting loyal and engaged followers, and we have consistently excelled at this game.
SOCIAL MEDIA PAID CAMPAIGNS
Paid campaigns offer businesses a powerful tool to amplify their digital marketing efforts, increase brand visibility, drive targeted traffic, and achieve measurable results in a relatively shorter time frame.
 SOCIAL PR
Social PR offers a plethora of channels to showcase your product and brand. These encompass websites, social media platforms, blogs, influencer campaigns, online news outlets, and video portals, enabling your brand to expand in multiple directions.
AUDIENCE GROWTH MANAGEMENT
Content creation and promotion lose their purpose without an engaged audience to interact with it. To target proper group of audience is most important aspect of Digital marketing. Show your product to those who are actually looking for. We can help your brand to get in touch with loyal customers and repeat purchasers.
RESPONSE MANAGEMENT
Social media response management is the process of managing and addressing the various responses and interactions received from customers or prospects. We facilitate with an interaction between your brand and its audience and fostering engagement in your company's activities.
SPAM MONITORING
By neglecting to address spam on social media platforms, trust and engagement levels can decrease, leading users to completely disengage from your brand's page. We assist you in tackling this aspect of social media management, enabling you to conquer the algorithmic challenges and emerge victorious.
SOCIAL MEDIA LISTENING
We maintain ourselves updated by observing conversations and trends taking place not only around your brand, but also within the industry as a whole by which we empower you to make more informed marketing decisions that yield better results.